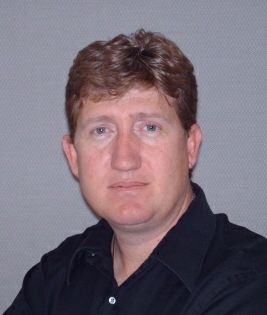 Pastor Kevin Wynne
Lead Teaching Pastor

Kevin M. Wynne has been the Pastor of First Baptist Church of Durant since December of 2004.
He is the Founder and Director of American Ministries and serves as an adviser for Christian organizations and leadership development. He is a founding general partner of Career Tech, LLC - a Christian Vo-tech School in Lakeland, Florida.

Ordination conducted through the Shiloh Baptist Association: Shiloh Baptist Church- Plant City, Florida
Kevin and Wendy were married in 1989 and have three children, Kelsey, Kyle and Kip.


_____________________________________




Thomas Kirkpatrick- Licensed Minister
Pastor's Assistant
Church Administrator

Todd Ham - Ordained Minister
Pastor to Families

Trey Morris
Service Coordinator

Kyle Wynne
Praise Band / Arrangement

Charles Small
Building & Grounds Maintenance



__________________________________________




CHURCH GOVERNMENT
Church government at FBC Durant is very simple, not a complex bureaucracy. Committees and sub-committees are essentially non-existent. Basically, at FBC Durant we believe that the pastor is called by God, placed in leadership by the people, and is responsible for the direction of the church. We have a Pastoral Advisory Team and a Leadership Team that meets as needed for church planning and operations.


CHURCH FINANCE
FBC Durant operates on a conservative budget managed by a leadership team. Our weekly tithes and offerings pay operating costs, church needs, and support for various missions/ministries. We believe a church should be the example of financial stewardship. FBC Durant is a debt free church.

PASTORAL ADVISORY TEAM
This Team is comprised of mature Christians who provide insight and counsel to the pastor with respect to the doctrine, business operations and decisions of the church such as property management and financial matters.

LEADERSHIP TEAM
This Team is all those who are in leadership positions. This includes Teachers, Directors, and Ministry Leaders. This is when we share current progress and opportunities.